2017 Dozynki Scholarship Winners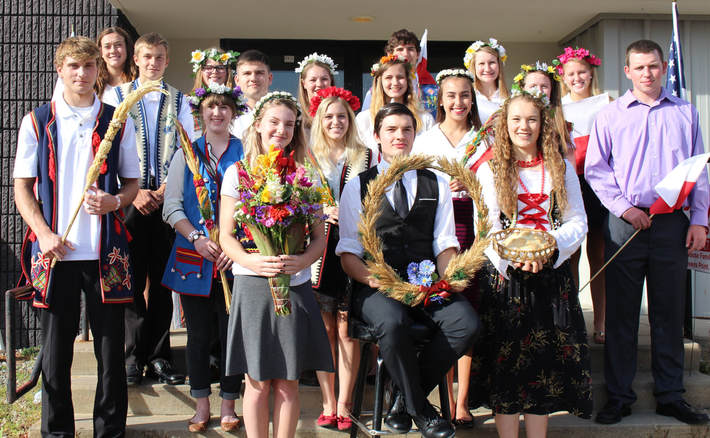 The Polish Heritage Awareness Society is pleased to announce the 2017 Dozynki scholarship winners. Students entering their high school junior or senior year and who are planning on post-secondary education are eligible to apply for one of three $1500 scholarships, five $1000 scholarships or ten $500 scholarships. The awards are given in conjunction with the Stevens Point Dozynki Harvest Festival and administered by the Polish Heritage Awareness Society.
The three $1500 scholarships were awarded to Forest Laska (Almond Bancroft) Emily Omernik (Amherst) Catriona Quirk (SPASH). The five $1000 scholarships were awarded to Camille Gorman (Mosinee), Vincent Omernik (Amherst), Sierra Osowski (Mosinee), Mikayla Peplinski (Amherst), Kollin Vaughn (Iola-Scandinavia) The ten $500 scholarships were awared to Jenna Bohanski (SPASH); John Bohanski (SPASH); Josh Dombrowski (Pacelli), Rachel Kawleski (SPASH), Kaylin Kostuchowski (SPASH), Amber Okrenglicki (SPASH), Lindsey Przybylski (SPASH), Emily Rink (Rosholt), Teesa Shafranski (Pacelli), Mateusz Skibba (Home School).


---